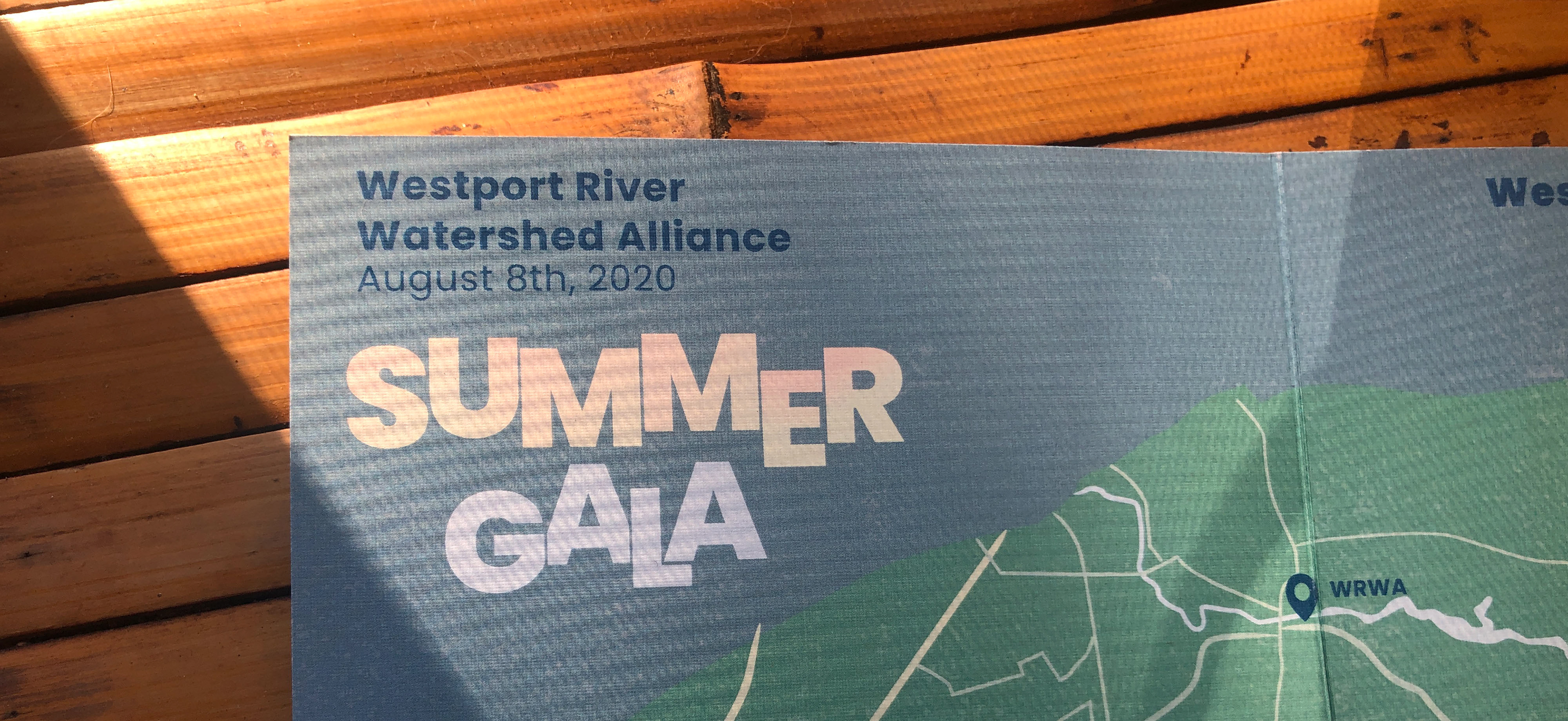 WRWA Summer Gala Invitation
For a Community Engagement class we broke into groups of 3 to create different invitation options for our client the Westport River Watershed Alliance's summer gala which is it's biggest fundraising event of the year. My team created an invitation that utilized playful typography as a focal point to the invite because past invitations mostly used photography or beach inspired imagery so we wanted to create something unlike any invitation before. WRWA ended up choosing our invite to use for the event!
Collaborated with: Rivka Lipschitz and Molly Nunes
The colors used throughout the invitation are inspired by the Wesport Sunsets using various shades of blues, greens, and pink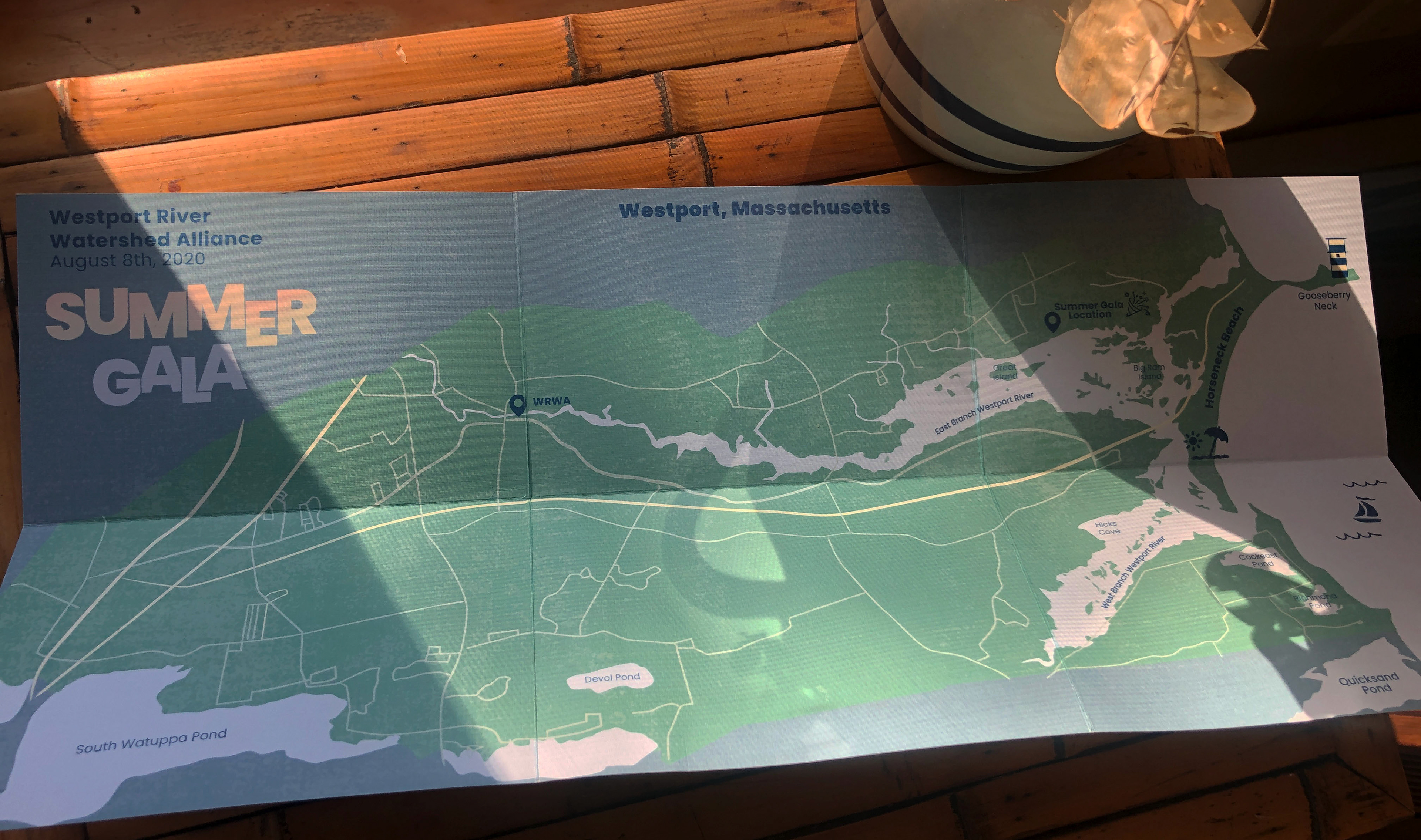 One thing the client had emphasized was that event goers often put the invite on their fridge in anticipation of the event, because of this we illustrated a map that can be seen when the invitation is opened up fully that features the Westport River, the WRWA building, and the summer gala location. This relates the invitation to the WRWA's building which has a painting of the river and town on the ground and allows people to appreciate the river's place and impact on the town.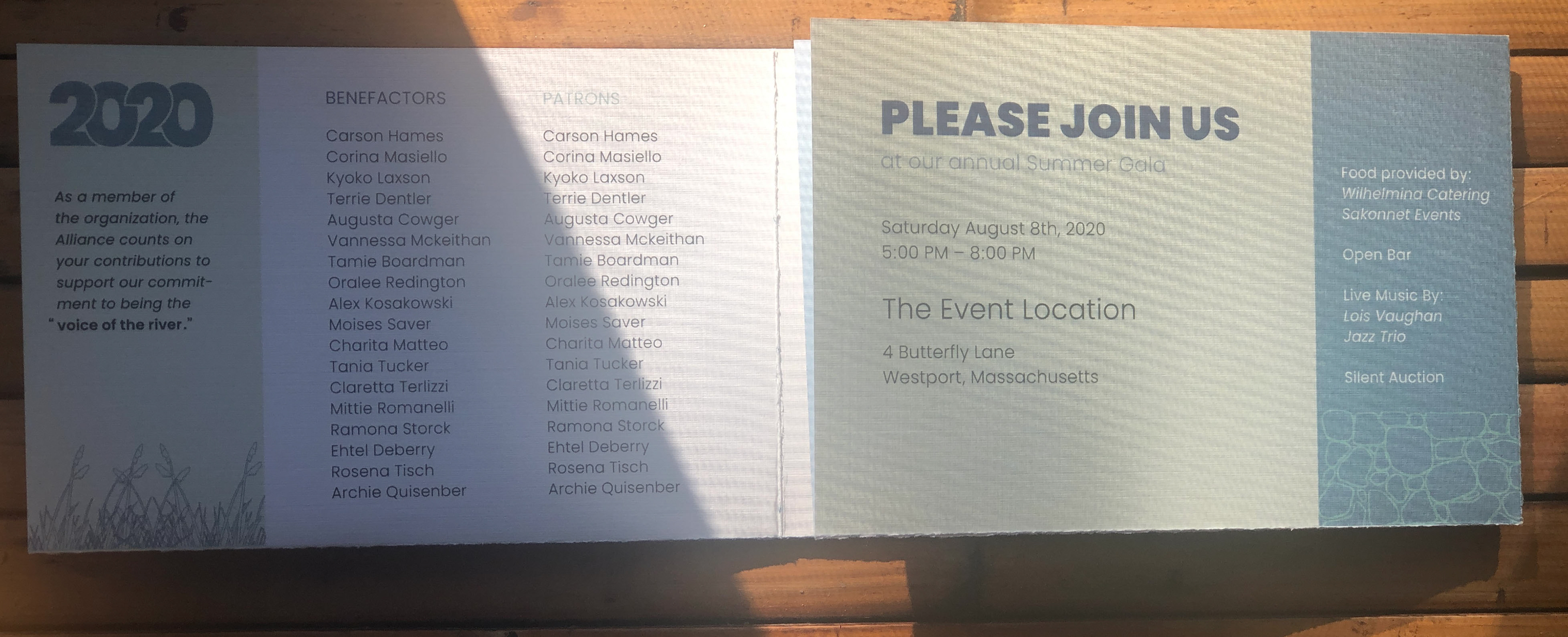 A Save the date for a couple who are having a low key wedding and are nature enthusiasts. I created watercolor inspired flowers and greenery on both the front of the invite and peeking out of the envelope. The Wedding Invitation is to come to complete the set!