This is a concept seed packet redesign for the Concord Seed Lending Bank, my focus of the project was getting people involved and motivated to grow their own gardens (especially young people) So my theory with these seed packages is to include a bracelet made out of seed beads with each package so that people will want to begin gardening and see their collection of bracelet's "grow" as their gardens do.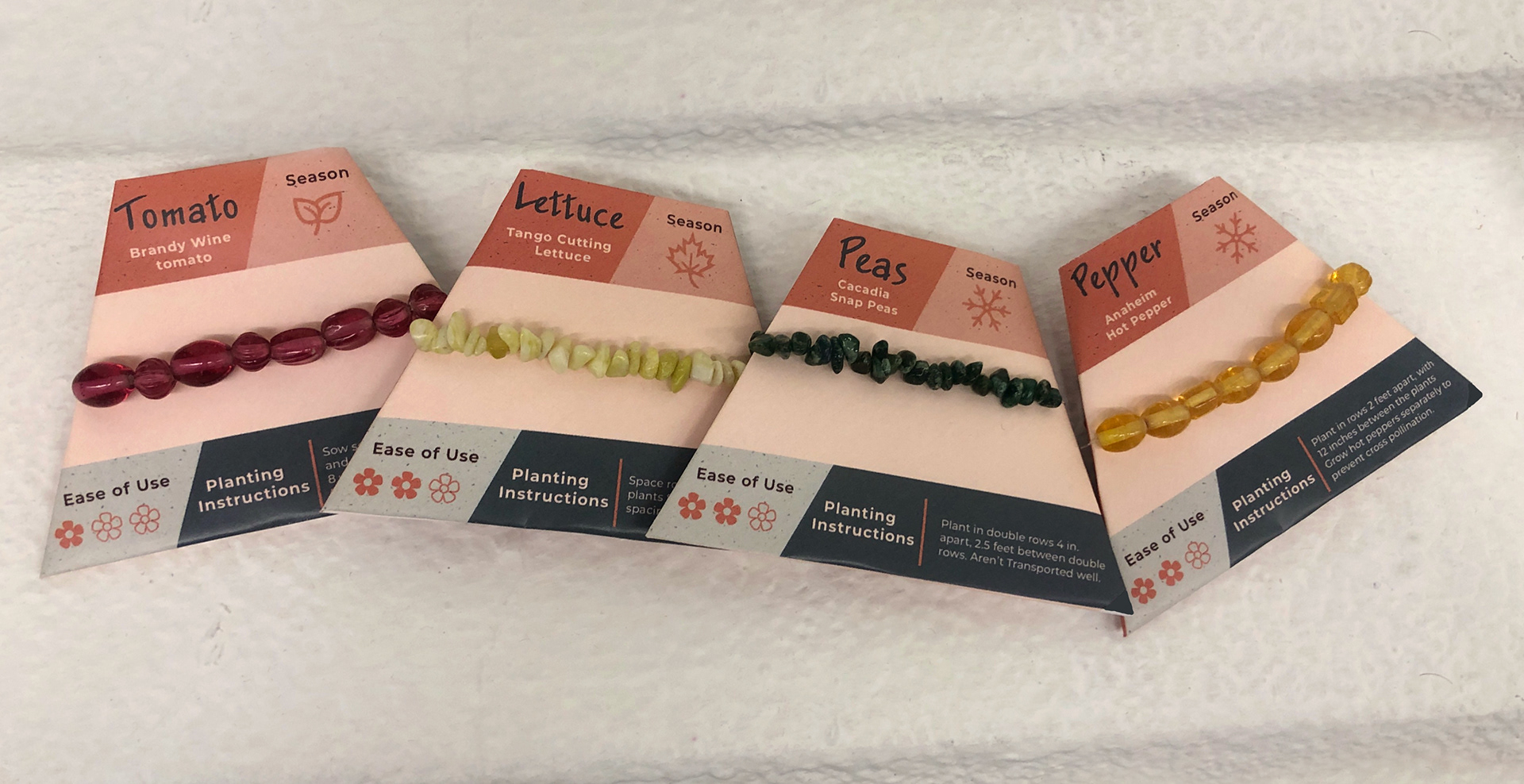 The Package includes a quick synopsis of planting instructions, ease of use in a 3 level ranking system, and the season that the plant grows in.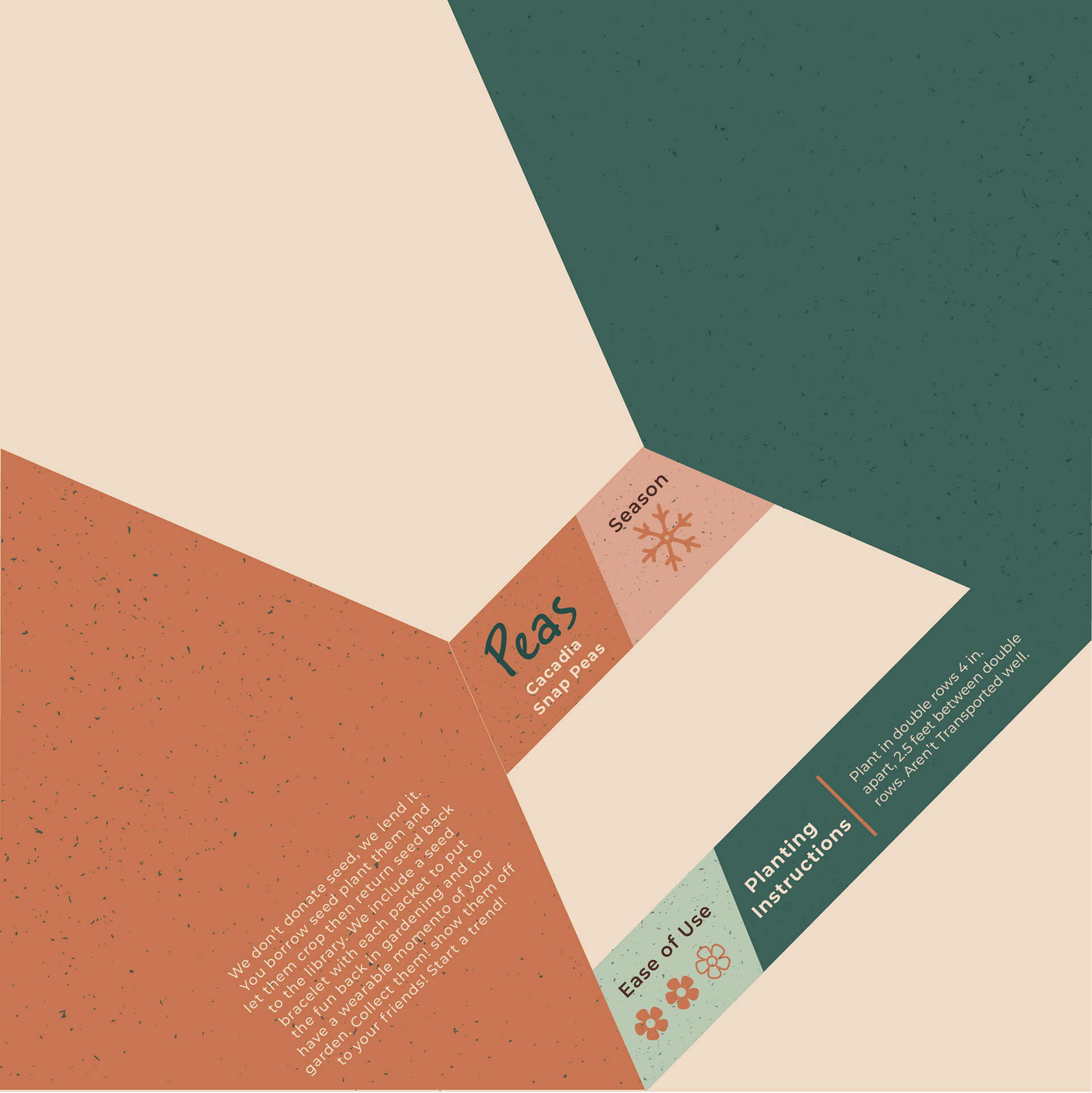 This Seed packet is made with a single sheet of letter size paper and can be quickly printed, folded, and assembled by volunteers at the seed bank.