Belly's Bite's Branding & Packaging Design
Belly's Bites is a concept brand of cat food for fat cats. As a cat lover I try to appreciate and love the cats that don't get as much love so in 2018 I adopted my cat Belly who was 10 years old and severely overweight (and super cute.) So I sought out to control Belly's diet and in my search for a good diet cat food I noticed that all of the cat foods on the market currently only have skinny cat models on the packaging which... didn't make sense to me? 58% percent of cats are overweight, so Belly's Bites aims to bring attention to this growing issue.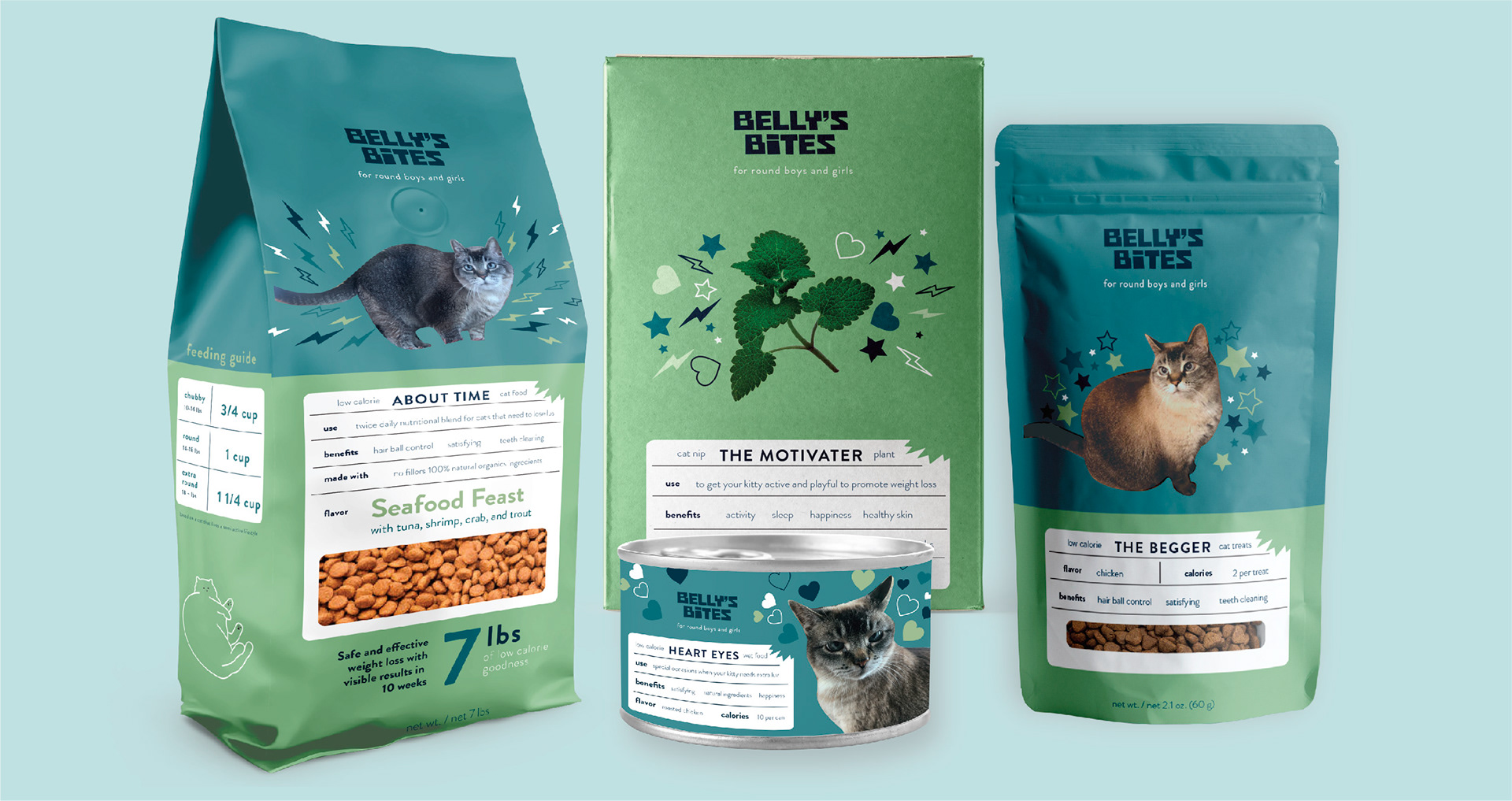 The Belly's bites product line includes a big bag of dry food About Time, wet food cans Heart Eyes, dry treat bag The Begger, and a catnip plant The Motivator. The collection is made to give cats a variety of low calorie options, and the catnip motivates the cat to be active and playful. I chose to use photography of Belly because she is... so cute and I used various icons to show excitement, action, and playfulness that is associated with feeding time. I combined all of the icons together on The Motivator package to show peak excitement and activity.